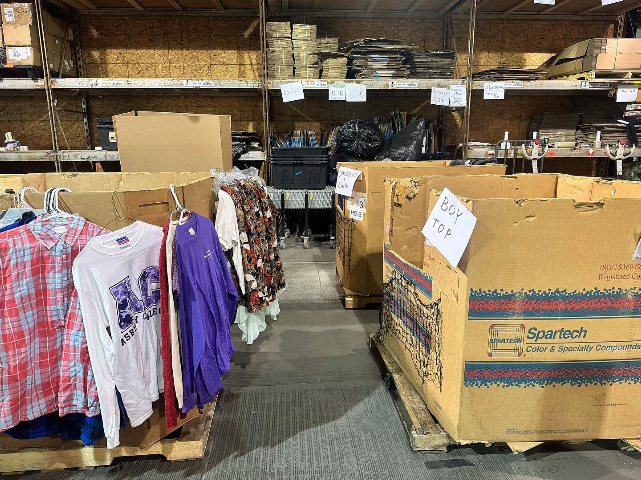 The Anderson United Community Clinic is next week, and features a variety of assistance for all individuals, regardless of physical address. Starting on Friday, April 21 with dental pre-screens, the clinic will take place primarily on Saturday, April 22.
Dr. Duff at Brush Kids Dentistry will offer pediatric screening at his office located at 1005 Parkview Court #11 from 2-6 PM on Friday. Dr. Lea Fowler DMD will offer teen and adult screening at her office located at 147 W. Woodford Street from 4-6 PM on Friday. Both locations will be served first come, first served.
New in 2023, a pet care clinic will be offered on Saturday for dogs and cats to get free wellness exams, free nail trimming, microchipping, and the offer of vaccinations. The Anderson Animal Hospital and Animal Control are offering these services. Call 502-295-3112 to reserve a spot for your pet. They ask that all animals be on a leash or in a carrier. The location is 1988 US-127.
In addition, on Saturday a variety of services will be offered, including medical screenings, vision screenings, hearing screenings, diabetic retinopathy screenings, medicine interaction consultation with a pharmacist, and cancer screenings. These will take place at the main campus for this year's event, Sand Spring Baptist Church. The church is located at 1616 Harrodsburg Road. Sand Springs requests that you park in their main parking lot, not the back parking lot (reserved for volunteers).
In order to receive the care offered, all individuals must register at the event on Saturday. Registration begins at 9 AM and extends until 3 PM. The event hours are from 9 AM to 5 PM.
The Anderson County United Community Clinic is a recognized 501©(3) that got its start in 2017. Since then, they have been hosting annual free clinics to help meet the health and wellness needs in the community.
In addition, they are even offering services such as photographers to take family and individual portraits, hair stylists and barbers, a clothing closet, and a food pantry.
Overall, Black said, that they, "Strive to love on members of our community though health, wellness." She also added that they want to meet the spiritual needs of the community by sharing the gospel in a very kind way.
Speaking of the event, Black said that she would love to give a shout out to all of the local people, businesses, doctors, dentists, and more who are making this happen. The clinic is volunteer-based with most of the volunteers coming from local churches and some from civic and business organizations.
Volunteer Crystal Hellard said that her favorite thing about the clinic is that the community comes together and unites as one. "Makes me really proud to be an Anderson County citizen," said Hellard. She went on to say that it is a fun group and a fun organization. The volunteers come from all denominations, and Hellard said that they "Want everyone to participate."
Student volunteer Abey Frasure said, "I love volunteering with Anderson United! It's awesome to see the churches and people in the community! I love serving on the worship band and wherever else is needed. It's a good opportunity to get out of your comfort zone and serve God and other people!"
Finally, Black shared that is inspiring to see people from the community and from local churches coming together to work as one team. Specifically, she said that it is amazing, "To see a group come together to help another group." According to Black, everyone comes together with the common goal of just loving on families.