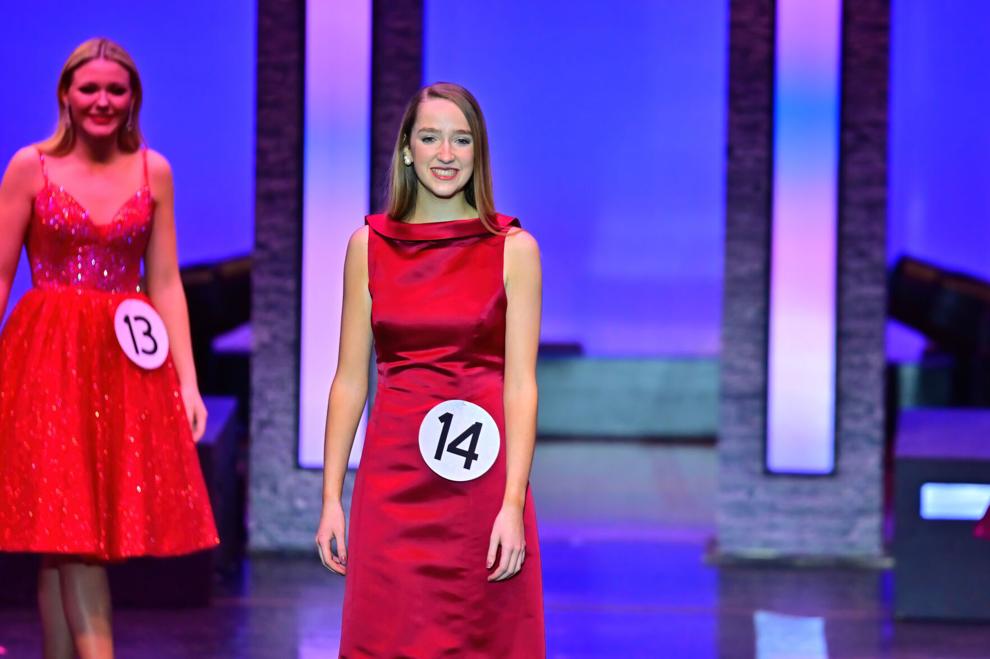 Anderson County's Distinguished Young Woman Abey Frasure represented Anderson County at the state Distinguished Young Woman ("DYW") competition this past weekend.
"It was awesome," said Abey Frasure. Even though she didn't place in the state competition, Frasure said that the experience was one of the best things she has ever done.
Her favorite moment of the competition was when the judges said that they were not picking a winner from a group of representatives but they were picking a representative from a group of winners. She went on to say that even though she didn't place, she "wouldn't change the outcome for anything."
Leading up to the competition, Frasure had a busy week. According to Frasure, it was "a lot of work." She had to practice her fitness routines, practice her talent, do mock interviews, do community service projects, listen to speakers, and more. That week Frasure also stayed with a host family. She left home the Sunday prior to the big event and stayed with the host family throughout her week of practices and activities.
The DYW competition, formerly known as Junior Miss, is a scholarship program that has been going on for about 60 years. According to Sue Smith, the local DYW director, the girls at the state competition were to be judged on 5 categories, and each category made up a percentage of the girl's final score: 25% scholastic, 25% interview, 15% talent, 10% fitness, and 10% self-expression.
During the state competition this past weekend, the interviews were held on Thursday, and each girl was interviewed for 10 minutes. Friday was the first round of competition when Frasure performed her talent. Saturday morning was the fitness and self-expression portion when Frasure did her fitness routine and the on-stage question. Saturday night they announced the top ten. Anyone who made the top ten, then had to go back and do their performances again. Unfortunately, Frasure was not selected to proceed in the competition.
Frasure said that her favorite part of the competition was the opening number. Frasure explained that that part wasn't judged, so the girls could just go out on stage, dance together, and have fun.
For her talent, Frasure sang and performed a blend of "Burn" from Hamilton and "Estampes Pagodes" on the piano. Before the competition, Frasure was most nervous for her talent even though she has been playing the piano since the age of 5. Despite being nervous, she said that her talent went way better than expected. When asked if she liked being on stage, Frasure said that she enjoys getting up on stage and performing, but this was bigger than anything she had done before.
Frasure originally decided to compete for DYW when her voice and piano teacher, Meredith Lewis, encouraged her to try it out. Her family was also very supportive and encouraging to her, and Frasure decided to go for it. Speaking of her family, Frasure said, "They were so excited. They were so supportive."
Through the competition process, Frasure said that she has learned the importance of working hard and putting yourself out there. She also learned that to make friends you have to be a friend.
Overall, Frasure would encourage other girls to compete. She said that she knows how much it's changed her, and she would encourage other girls to give it a try.
Speaking to future DYW contestants, Frasure said, "Don't be afraid to put yourself out there." She explained that at some point you may fail, but that's how you grow. Speaking of the competition, she said, "It changes you as a person."